Ramenplaatser BV in Antwerp
Placing glass is precision work. Ramenplaatser offers you the fastest service in crane assistance, mobile crane rental and glass placing with a crane in Belgium.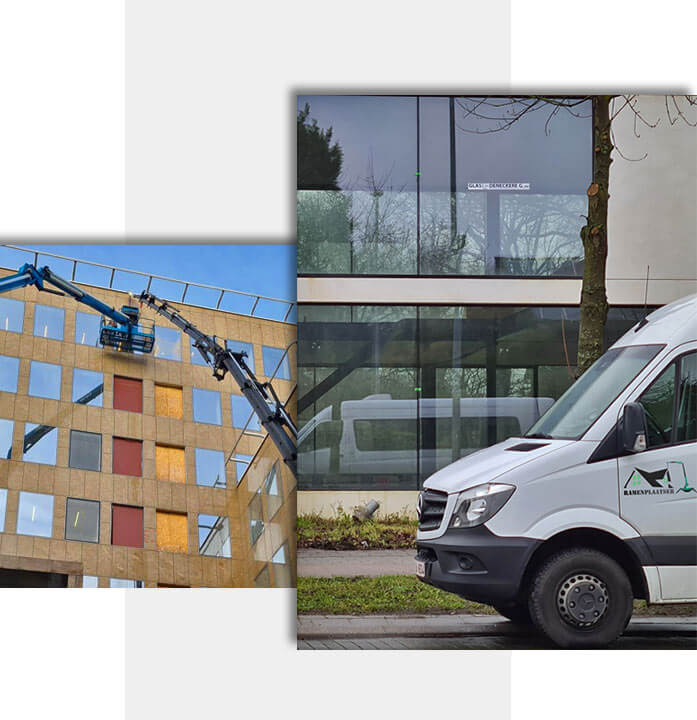 Are you looking for a glass installer for your windows, panelled facades, doors, ventilated facades or curtain walls?
Our company offers its services to both private individuals as well as small and large companies. Ramenplaatser is one of the best specialists in its sector and is proud of the quality of the work it carries out. We have rolling stock for transporting windows and glass and specialised tools for installing windows, doors and curtain walls.
Why choose us ?
We are a dynamic company specialising in the installation of external joinery: windows, doors, curtain walls, panelled walls, balustrades and sliding doors, glazing, shutters, awnings, fly screens. We also carry out crane work such as glass placement with mobile crane, crane assistance and other heavy-duty glass work in Belgium.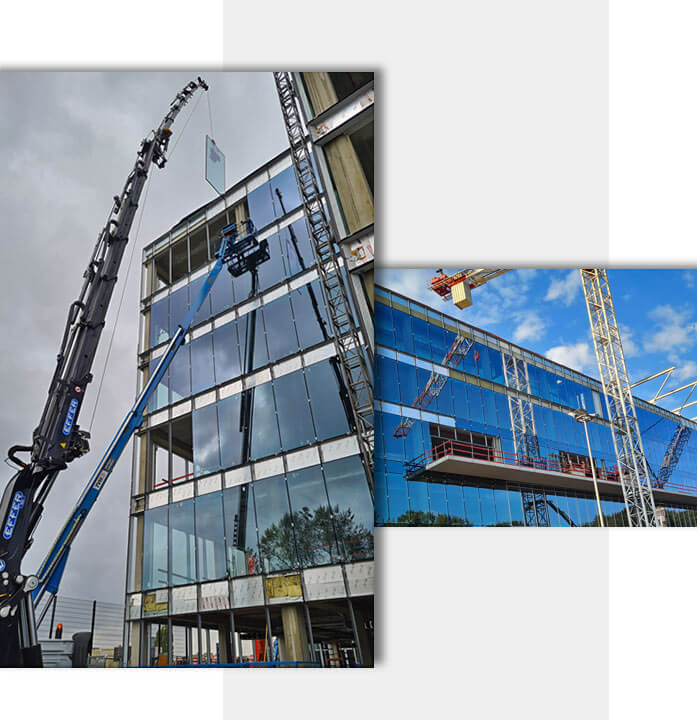 Our Values
Integrity, quality, teamwork, safety and communication are our core values. This is the foundation on which this company is built. Our team is ready for any task and manages projects with the skills and experience our customers expect. We always stand behind our work, with customer satisfaction as our highest priority..
Get the results you deserve with our team of qualified professionals who bring experience and expertise to every project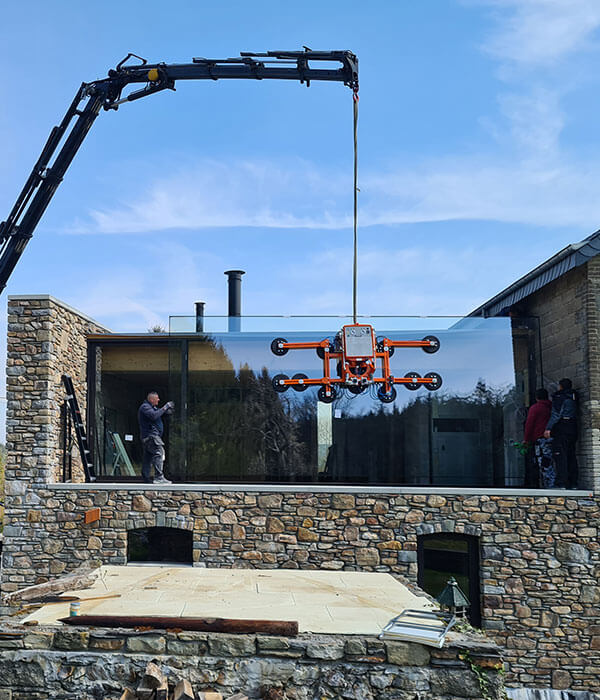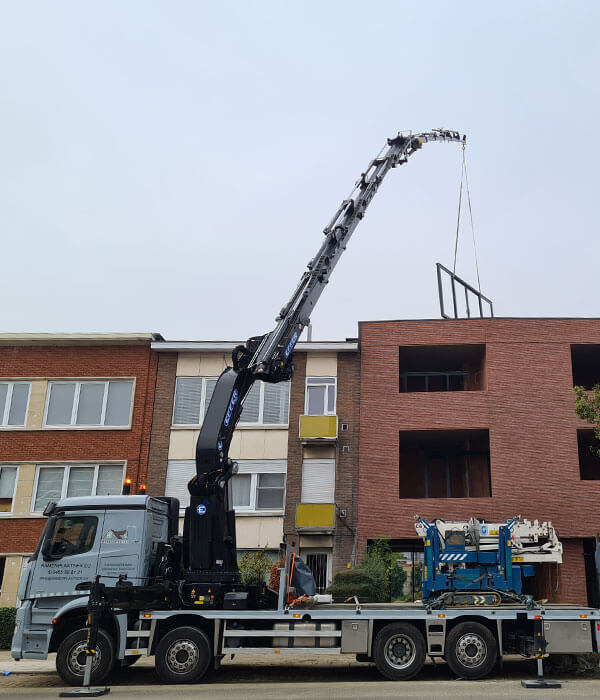 What truly sets our services apart from the rest of the industry is our attention to detail and ability to respond to the unique needs of each client.
Transport, lifting and positioning
Industrial removal
and placement of exceptional parts.
Transport
Outsource hoisting and placement of glass to us.
Renting of equipment
for transport, placement and hoisting.
Please contact us for more information